14.02.2018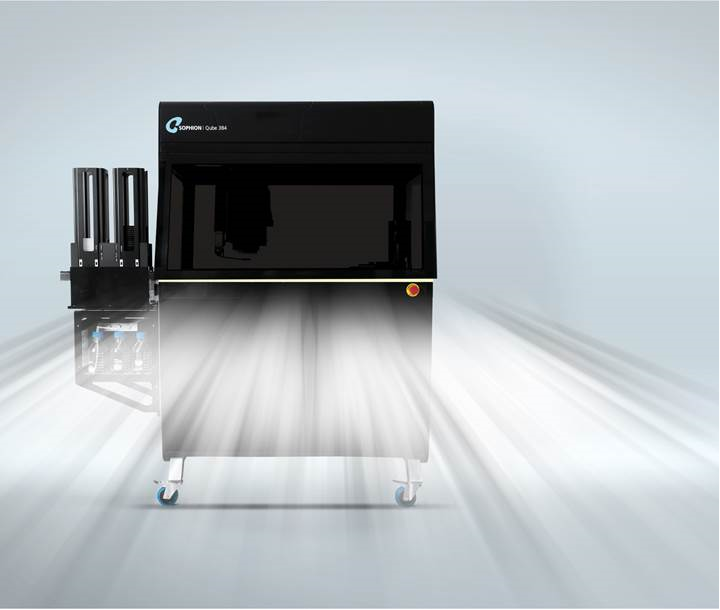 Qube Opto 384 – for optical stimulation of ion channels or compounds.
Optical stimulation combined with Automated Patch Clamp allows for precise control of e.g. channelrhodopsins, caged compounds and pacing studies. To allow for even better control than with our standard APC solutions, we have now integrated 384 adjustable LEDs to allow for optical stimulation of ion channels, ligands or compounds.
To compensate for heating due to the large amount of energy released, we have adapted our on-site temperature control, so temperature effects are reduced to a minimum.
To avoid desensitization from ambient light we have darkened the cabinet so Qube looks even cooler, having a distant resemblance to a well-known character from a movie happening in a galaxy far, far away.
384 LEDs to ensure consistent and even light distribution throughout all 384 sites
Light ramps and other waveforms through adjustment of timing, duration and intensity of light
Integrated temperature control to avoid unwanted temperature effect
Full LED control integrated in Qube software
Dark cabinet allows for automated handling of light sensitive compounds and cells
During the coming months we will be playing with this new setup ourselves together with a few select partners. If you are also interested to discover the full potential of this setup and would like to come play with us, you are welcome to contact Sandra Wilson (swi@sophion.com) or visit booth #518 at Biophysics for more information.